1st July, 2016 - Posted by Gavin - Comments Off on Strength
In our last session with the Shakti Drama group we visited various theatres in Edinburgh. We had the chance to look through history and explore backstages of the Traverse Theatre and the Royal Lyceum Theatre. We walked through the park and talked about theatre and how it can be a tool for change.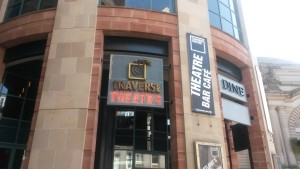 While walking through the park, everyone had the opportunity to talk about stories and experiences. It was such a peaceful and sharing moment. We all come from different backgrounds, however we all share the same space and time.
As we have seen during the Spect-Act event on 21st of May, there is a need for an equal society which can be achieved when we all stand and work together. As mentioned by one of the members, 'theatre is like a medicine, more than a medicine'.