10th October, 2016 - Posted by Gavin - Comments Off on Reflections on the Conservative Party Conference
This time my blog will be different. I want to talk about politics and how the decisions affect everyone in society.
This week, there was the Conservative Party conference in Birmingham. A very scary conference for everyone across the UK. A conference which is filled with hatred and inequality.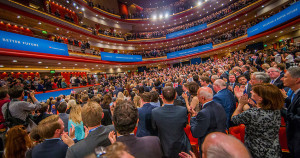 We have been told by Theresa may 'we will succeed or fail together' meaning if things go wrong it will be the working class who will pay for the price of their failure- they will never learn what 'we' means.
The slogan is 'a country that works for everyone'. Well I am very sorry to say but the politics and policies are not suitable for everyone and do not work for everyone. There is poverty, sexism, racism and class difference. It clearly does not work for everyone- it only works and benefits those who have power.
We are going to face difficult times in future. However, it is now that we need to be united more than ever to stop public cuts to our communities and to carry the work we do in our communities to promote equality and justice.