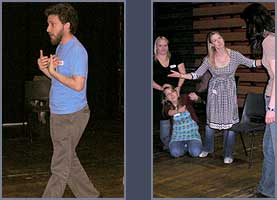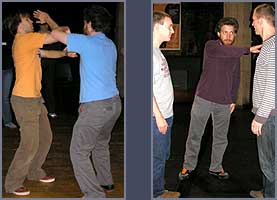 Forum Theatre training with Julian Boal September 2008
ACTive INquiry seeks to be an advocate for the work of Augusto Boal and the Theatre of the Oppressed in Scotland by offering various training workshops for artists and other professionals. Like all our practice, we seek to keep our training at the cutting edge of the work.
Please keep checking this page for information on upcoming training courses.
Training Courses Offered:
Are you a school, arts organisation, charity, community or voluntary group? We can tailor a training course for your needs. Our unique courses include:
Introduction to Boal and the Theatre of the Oppressed
Introduction to Forum Theatre
Devising Forum Theatre
Introduction to the Rainbow of Desire
The Art of the Joker
The Rehearsal Techniques of Augusto Boal
How to be a good Forum Actor
Please contact us to discuss your specific training needs.
Don't see anything here that interests you? Then contact us to make a suggestion!